Blue Card – easier access to the German employment market for foreign specialists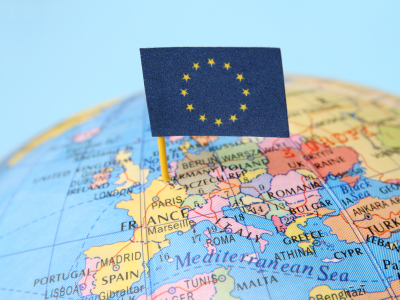 The federal government of Germany is planning to implement the European Union's new policy for highly skilled workers this summer. The policy is designed to ease the entry and residence in Germany for third-country nationals who can fill highly qualified job positions.
"This provides a chance for international companies to reduce the shortage of skilled workers", says Stefan Lenz, ICUnet.AG, who is in charge of legal and administrative support for specialists going to or leaving Germany.
Immigration barriers for skilled workers lowered
In the past week legislators have stipulated that a highly qualified employee is defined as being someone who earns an annual income of at least 44,800 € in Germany. In addition the government is considering further facilitating the employment of highly skilled workers in sectors lacking suitable German personnel (e.g. IT and engineering), by setting the minimum annual salary at 34,200 €.
New residence permit, the "Blue Card EU"
In both cases, an employee from a non-EU country should receive a Blue Card EU. The permit is limited to four years, depending on the individual's existing employment contract. Once individuals obtain a Blue Card EU, they are able to request an unlimited residence permit after three years if the employment contract remains valid. If, after two years of living in Germany, employees can prove intermediate (level B1) German language proficiency, they may also request a permanent residence permit.
It has also been proposed that workers from non-EU-countries be allowed to enter and remain in Germany for up to six months in order to search for a job, providing that they have a university degree and can demonstrate adequate financial support.
Work permits for skilled workers from Romania and Bulgaria
Since the 1st of January 2012 Romanian and Bulgarian employees with a university degree and corresponding skilled employment have been enjoying easier access to the German labor market: these individuals no longer require an EU work permit.