German Bundesrat Approves Government's Draft Law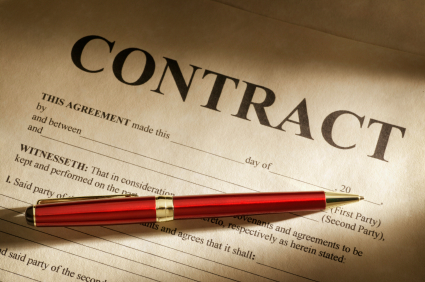 On March 27, 2015 The Bundesrat, Germany's Federal Council, approved the law curbing the raising of rents in regions with fierce market conditions. We are pleased to present you with the first reactions and experiences, which we have gathered since the law came into effect on June 1, 2015.
What has changed?
The law encompasses the following:
From now on contracts with estate agents will be written in text form. Contractual statements can also be made via e-mail.
Furthermore, the rental of flats will be more market oriented, which means that the party who orders an estate agent has to pay for it. As a result, the renter will not have to pay the agent fees if the agent has been ordered by the landlord.
All arrangements claiming that the agent fees have to be paid by the renter, will be invalid.
When already existing flats in regions with highly competitive housing markets get re-rented, the rent must not exceed the comparable local rents level more than 10%.
Excluded from this limitation are flats that are being used as rentals for the first time as well as properties that have been extensively renovated after October 1st, 2014.
The law authorizes the German States to identify those regions with highly competitive housing markets to which the new law applies until December 31, 2020, for a maximum of five years.
Potential Issues

The property owners act as private providers in order to save the charge for the agent and because many agents only have a few matters, which they can present in some cities. The assistance with private providers is a bit difficult because the viewing process will be delayed.
Before landlords narrow down their choice, they demand a written request presenting each individual potential renter. Often you can establish contact with the landlords' only by e-mail. Especially in urban areas, landlords' don´t provide feedback too quickly due to the high volume demand. Questions regarding matters can't be clarified as a result, additionally causing viewing appointments to be coordinated coherently.
More and more frequently viewing appointments are held individually (especially during the evening) and mostly on the weekend. Apartment searches with visits consisting of several locations in one day is a rare occurrence.
Furthermore, many owners have no experience with the legal design of rental contracts so negotiations are, needless to say, difficult and time-consuming.
Now it´s already ascertainable that the rents will increase – in a few cities it can rise up to 20%. Additionally, the landlord now focuses on rental contracts with a long-term relationship with renters, balancing out the agent´s commission or not paying fees after a short period again. This disclaimer is legally binding for up to four years. Frequently it´s really difficult to convince the landlord with the inclusion of the diplomatic clause in the rent contract so the option of terminating the contract, if there is a professional transfer, loss of employment or serious illness, and the return in the foreign county is possible.
Please feel free to contact our expert Stefan Lenz, if you have any questions:
E-mail: stefan.lenz(at)icunet.ag
Phone: +49 (0) 851 988666-0