German Chancellor Fellows as guests to German Chancellor Dr. Angela Merkel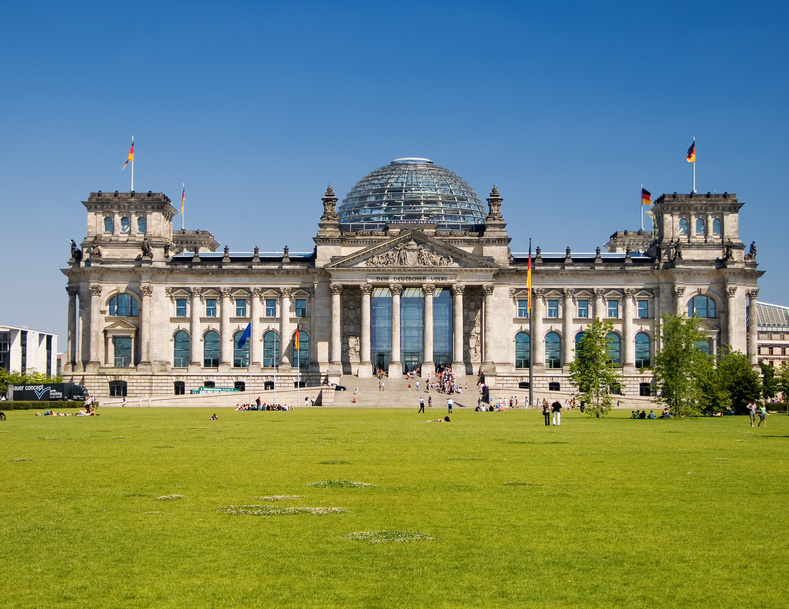 A meeting with the German Chancellor Dr. Angela Merkel, a few farewell tears and several emotional speeches. The German Chancellor fellowship program of the year 2014/2015 has come to an end in Berlin. The ICUnet.AG Communities & Networks team has successfully supported and accompanied the Chancellor Fellows of the Alexander von Humboldt foundation during their exciting time in Germany.
A meeting with tThis became also clear in the conversation with Chancellor Dr. Angela Merkel: Enthusiastically the Chancellor Fellows told Dr. Angela Merkel about their experiences, adventures and exciting intercultural encounters in Germany.
During the last year, the team Communities & Networks has succesfully supported the Chancellor Fellowship program, for example with tailored intercultural qualifications, as a professional service provider in the field of network management and with great expertise in event management. During the events organized by the ICUnet.AG, the Chancellor Fellows have met high-ranking decision makers from politics, business and culture, for example, the CEO of Deutsche Bahn, Dr. Grube, representatives of the Foreign Federal Office and a number of federal ministries.
The team Communities & Networks has also significantly contributed to and provided important impulses for the content design of the different events during the Chancellor year. Here the ICUnet.AG professionally presents the Alexander von Humboldt foundation, one of the most prestigious and most important foundations in Germany. The collaboration with the Alexander von Humboldt foundation illustrates how ICUnet.AG acts as an expert in matters of Community & Network Management.
The German Chancellor Fellowship Programme of the Alexander von Humboldt Foundation is aimed at young executives from the US, Russia, China, Brazil and India. The target group are aspiring decision-makers and opinion leaders from fields as diverse as politics, public administration, economy, society and culture. During their scholarship year in Germany, the participants will have the opportunity to network with other international young leaders and to look for new answers to the global issues of our time. Thus, Germany is positioned once more as a country of intercultural dialogue and as a meeting place for international leaders of tomorrow.