icunet launches business in Mexico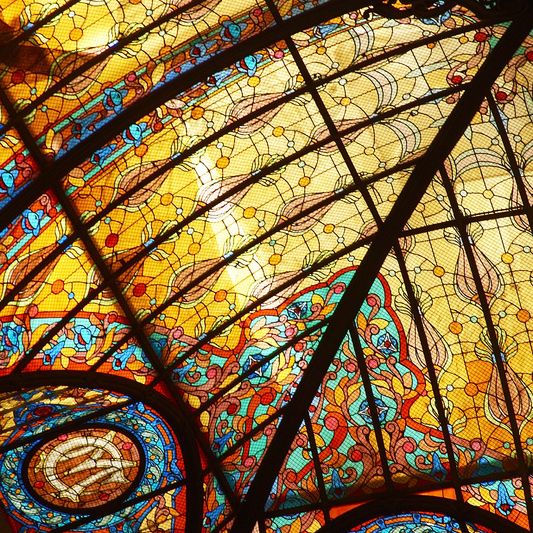 TREFF3, 12 March 2017
TREFF3 met Debora Guerrero Liera, Managing Director at icunet, in Mexico for an interview about the newest branch office in Mexico
TREFF3: Some months ago, icunet opened a branch office in the German Centre Mexico. What induced the management to do so and why is icunet going into the Mexican market at this point in time?
Debora Guerrero: We have representatives in almost every country worldwide and since several years we are active in Mexico, too. The boom in the car industry was just one of many reasons that led to icunet's decision to open a branch office in Mexico. Most of our clients are part of the pharmaceutical industry and the automotive industry, including a premium car manufacturer from Germany who is planning a new factory in San Luis Potosí. We are very proud to provide our service to about 500 clients worldwide.
TREFF3: Which is icunet's biggest strength, providing HR solutions or management consulting?
Debora Guerrero: Both. Our clients are enterprises. We provide our service directly to managers and their employees and we value long-lasting communication and support highly. We coach specialists and executives worldwide and prepare them for a successful work experience abroad.
TREFF3: What exactly do these preparations consist of?
Debora Guerrero: We stand out due to our integral approach. How do I manage my department or enterprise abroad and how does communication work within a culture that I am unfamiliar with? For many and in addition, Mexico is a big challenge. It requires the development of intercultural strategies, HR consulting and solutions for the change management from our side to make the transfer to another country successful.
We have developed innovative qualification measures and we are pioneers in the development of assessment instruments that measure intercultural skills and required individual development of employees that are needed to work successfully abroad and in international teams. Furthermore, we offer a multilevel training up to the certification. This includes applying the personal training in workshops, as well as online-tools in virtual tests.
TREFF3: Has icunet concluded its task by training executives and specialists?
Debora Guerrero: Not yet! We accompany our clients into new markets and provide an overall service. This includes the dispatching process per se, of which we take care completely, offering a wide range of global mobility services. This is where our immigration experts and relocation consultants all over the world do a great job. If, for example, a manager and his family come to Mexico, we provide a domicile scouting and carry out the entire move. Especially in Mexico City there are different factors to keep in mind, due to the chaotic traffic conditions: is my place of residence located in the immediate vicinity of my office? Where does my child go to school? How are the transport connections? The partners we work with in this process fulfill the German standards. We deal with all the questions concerning the new living situation from the entry documents to everyday things such as: where can I buy German bread? With the ICU neXt Destination (IND), our web-based tool for dispatch management, and the ICU®Relocation app we furthermore provide a full service solution that accelerates and simplifies dispatching and relocation processes.
TREFF3: How big is your expert team?
Debora Guerrero: We have 180 permanent staff members and 350 local experts with knowhow about more than 75 countries and 25 languages. In addition, we have a partner network at our disposal that covers all cultural regions and that we can fall back on in case we do not have an expert at the location. Headquarter and founding location of the company are in Passau. Apart from that, we have nine other branch offices across Germany, which enables us as a service provider to always be near our clients. Worldwide we have branch offices in Vienna (Austria), Lucerne (Switzerland), Dubai (UAE), Shanghai (China) and São Paulo (Brazil). The tendency is to establish more branch offices around the world – one of which is now Mexico.
TREFF3:How is icunet reacting to the politics of US-President Trump? And do you have a branch office in the USA?
Debora Guerrero: We do have plans for an office in the USA. Because of the recent presidential changes, however, we are on hold for now. The announcement of punitive tariffs for importing cars from Mexico was, of course, alarming for us. We were relieved when our biggest clients from the German automotive industry decided to stay in Mexico.
TREFF3:Is there any change of strategy regarding the North American region following the elections in the USA?
Debora Guerrero: Yes, definitely. Our Mexican vantage point does not focus solely on the USA anymore. We are increasingly turning to Asia. China has been an important market for Mexico for a long time. More and more Chinese companies come to Mexico. Mexico has, geographically speaking, a strategically very favorable Position. We also monitor the Central and South American market and have noticed that, for example, more and more German enterprises are settling in Colombia. Icunet in Mexico has the great privilege to be allowed to react quickly to market developments.
TREFF3: Miss Guerrero, thank you for the interesting conversation.